Product Description
QBY3  Pneumatic/Air Diaphragm Pump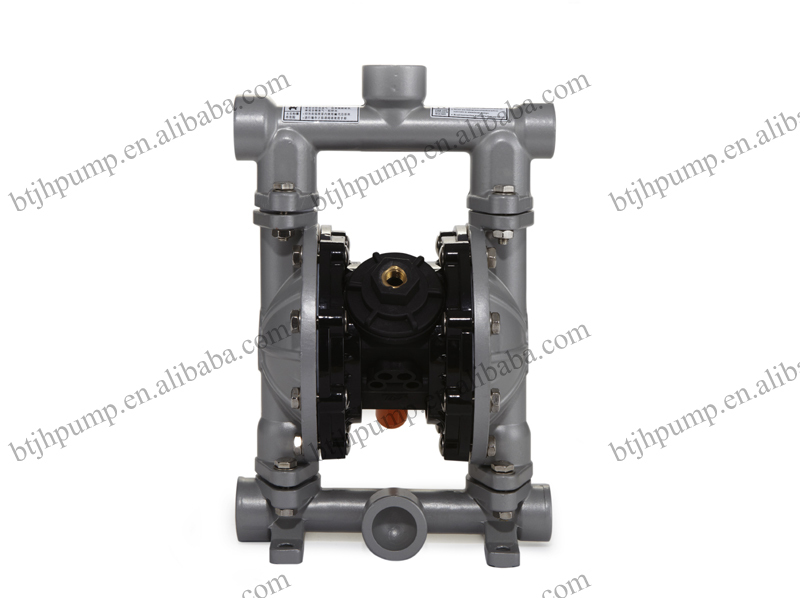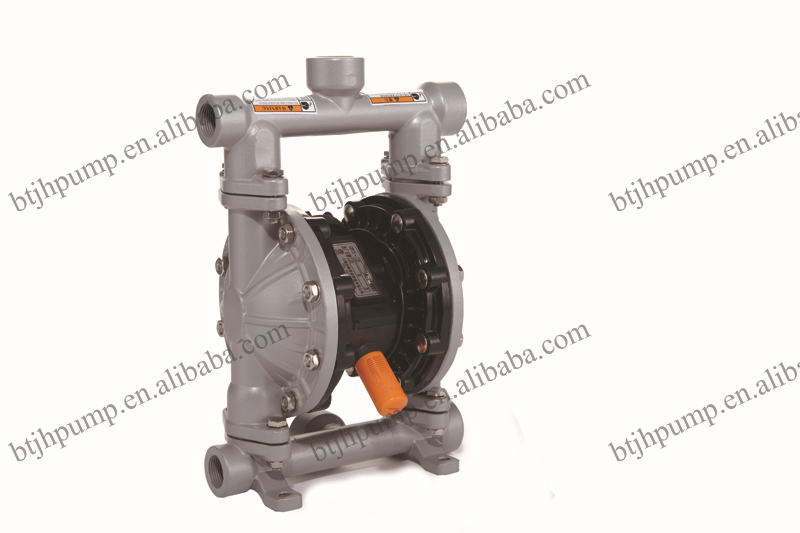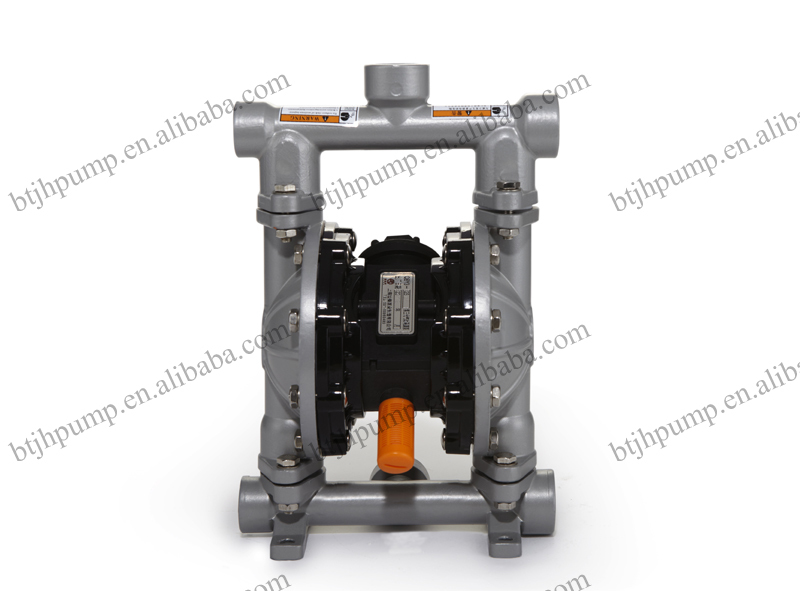 QBY3 Diaphragm Pump is the 3rd generation pneumatic diaphragm pumps we developed. With reliable quality and long service life, low noise, small vibration, never crash, fine workmanship six advantages. Pumping liquids that can flow, but also easy to transport some flowing medium, with pump, submersible pumps, shielding pumps, mud pumps and other transportation machinery and impurities many advantages:
1. No irrigation water, suction up to 5 meters, head up to 70 meters, the outlet pressure > 7bar
2. Wide flow and good performance, which allows the maximum particle diameter of 10 mm. Pumping mud, impurities, minimal wear and tear on the pump
3. Head, flow through the valve open to realize the stepless adjustment (pressure regulator between 1-7bar)
4. The pump has no moving parts, no seals, diaphragms exhausted medium and pump running parts, working medium is completely separated from the transmission medium does not leak out. So pumping toxic, volatile or corrosive media, will not cause environmental pollution and danger to personal safety.
5. Do not have electricity, flammable and explosive places safe and reliable.
6. Can be immersed in the medium.
7. Easy to use, reliable, open stop simply open and close the gas valve, even for long periods because of accident or sudden stop running without media will not result in damage to the pump, once the overload, the pump will automatically shut down, with self-protection performance, when the load is back to normal, and can automatically start running.
8. Simple structure, less wearing parts, the pump is simple to install, easy maintenance, pumping medium can not come into contact with the valve and coupling lever and other moving parts, unlike other types of pumps due to the rotor, piston, gear, vane leaving other parts of the wear performance of gradual decline
9. It can transmit the adhesive liquid (viscosity less than 10,000 cps)
10. This pump works without oil lubrication, even idling; it has no influence on the pump, which is a major feature of this pump.
Application
1. Chemical industry: acids, bases, solvents, suspensions, dispersion
2. Petrochemical industry: crude oil, heavy oil, grease, mud, sludge, etc.
3. Paint industry: resins, solvents, colorants, paints, etc.
4. Daily chemical industry: detergents, shampoos, lotions, creams, hand creams, surfactant.
5. Ceramics: mud, ceramic slurry, lime, clay slurry.
6. Mining industry: coal slurry, magma, mud, mortar, slurry explosives, lubricants, etc.
7. Water treatment: lime, soft sediment, sewage, chemicals, waste water.
8. Food industry: liquid semi-solid chocolate, salt, vinegar, syrup, vegetable oil, soybean oil, honey, animal blood.
9. Beverage industry: yeast, syrups, concentrates, liquid mixture, wine, fruit juice, corn syrup, etc.
10. Pharmaceutical industry: solvents, acids, alkalis, plant extract liquid, ointment, plasma and other liquid medicines.
11. Paper: a binder, resin, paint, ink, paint, such as hydrogen peroxide.
12. Electronics: solvents, plating fluid, cleaning fluid, sulfuric acid, nitric acid, waste acid, corrosive acids, polishing.
13.textile industry: chemical dyes, resins, rubber and so on.
14.Construction: water slurry, ceramic tile adhesives, rock pulp, ceiling finishes, etc.
15.Car industry: polishing creams, oils, coolants, automotive paint, oil emulsion paint, varnish, clear inspection additives, degreasing fluid, paint, etc..
16.Furniture industry: adhesives, varnishes, dispersions, solvents, paints, white wood glue, epoxy resin, starch binder.
17.Metallurgy, casting and dyeing industry: metal slurry, hydroxides and carbides will, dust washing pulp.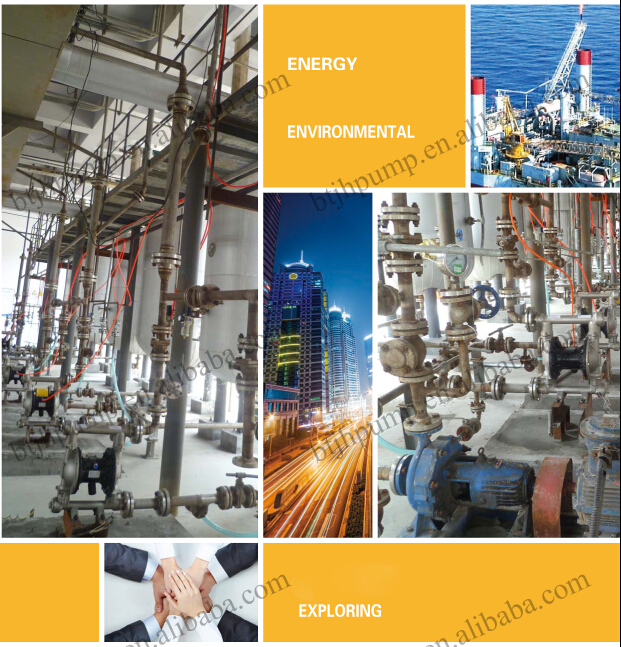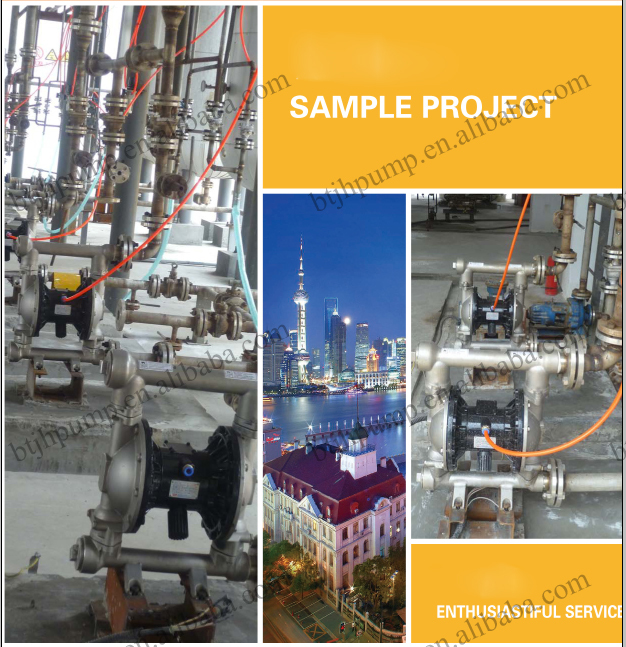 Transportation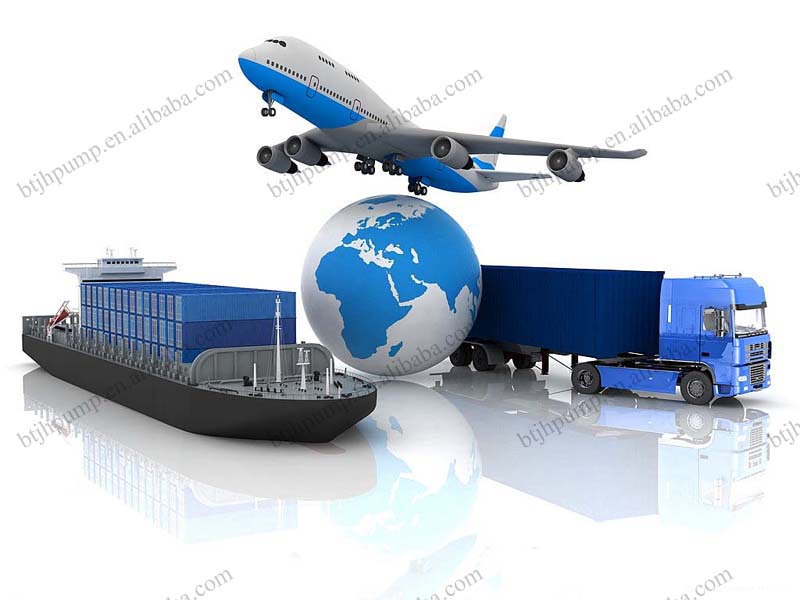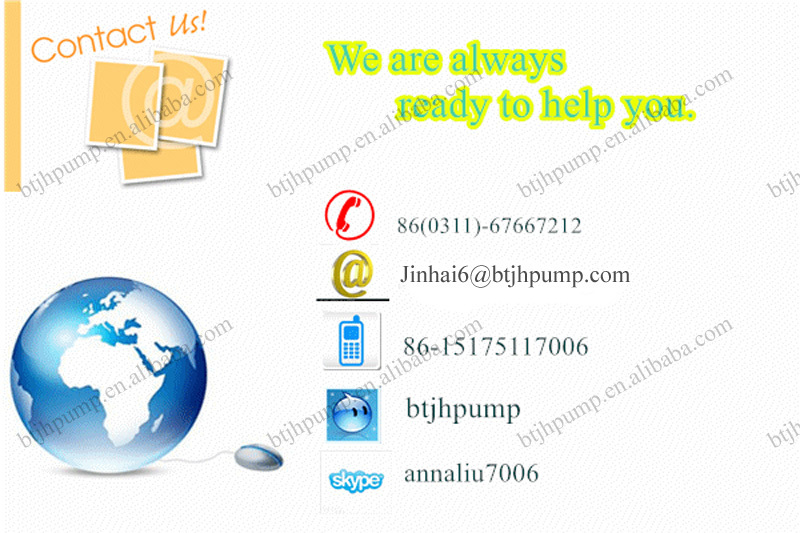 Contact us if you need more details on Diaphragm Pump. We are ready to answer your questions on packaging, logistics, certification or any other aspects about Air Diaphragm Pump、Pneumatic Pump. If these products fail to match your need, please contact us and we would like to provide relevant information.
Product Categories : Diaphragm Pump